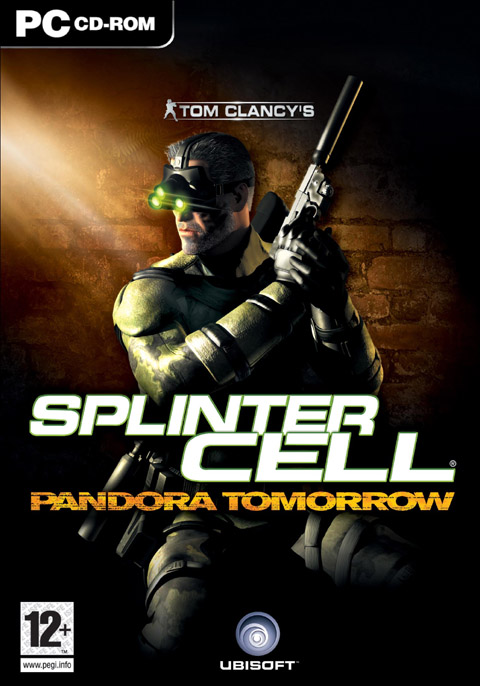 The gameplay of
Pandora Tomorrow
is largely unchanged from the original
Splinter Cell
. The game features some moderate graphical improvements, as well as minor gameplay changes such as the fact that health kits are no longer an inventory item, and the addition of a
laser sight
to Sam's pistol that allows the player to know exactly where the rounds will strike, even when moving around. Also, Sam can now open doors while carrying a body, shoot while hanging upside down,
SWAT
turn past doorways unnoticed (move from one side of the door to other while covered), and perform a half split jump. The SWAT turn was removed and the pistol laser was replaced with an OCP (Optically Channeled Potentiator) which can temporarily disable electronic devices in
Chaos Theory
, the next entry in the series. The PlayStation 2 and Gamecube versions also feature an additional single player mission to compensate for the abridged gameplay compared to the PC and Xbox versions.
MINIMUM
Windows 98/2000/ME/XP
Pentium III or AMD Athlon 800MHz Processor
256MB RAM
2GB Hard Disk Space
Nvidia TNT2, GeForce 1, 2 or 3, ATI Radeon 7000, 7200, 7500 or 8500, or Matrox G450 Video Card
DirectX Compatible Sound Card
DirectX 9
MAXIMUM
Windows 7/Vista (32 or 64 bit)
Intel i7 Quad Core 2.8Ghz or AMD equivalent
3GB System RAM (High)
30 GB Hard dDisk Space
nVidia GeForce 9800 GTX / ATI Radeon HD4850 Video Card
Direct X 9.0 compatible supporting Dolby Digital Live
DirectX 9.0 - DirectX 11
Do You Like This Game