Silent Hunter III
features a dynamic campaign. Instead of giving the player a specific set of objectives for each mission,
Silent Hunter III
simply assigns the player a certain patrol grid, and appropriate naval traffic, such as
convoys
,
destroyer
escorts, and
task forces
are automatically generated by the simulation engine. How the mission proceeds and what targets are attacked is left totally up to the player. In addition to being a more accurate representation of WWII U-Boat warfare, the dynamic campaign significantly improves the game's
replay value
, as the campaign plays out differently each time.
The game features a fully
3D
U-Boat control room, allowing the player the ability to look around the interior of certain submarine rooms. Unlike other submarine simulations, where the crew is often heard but not seen,
Silent Hunter III
allows the player to see and interact with crew members. The game also tracks the stats of individual crew members, such as rank, experience, morale, and decorations between missions.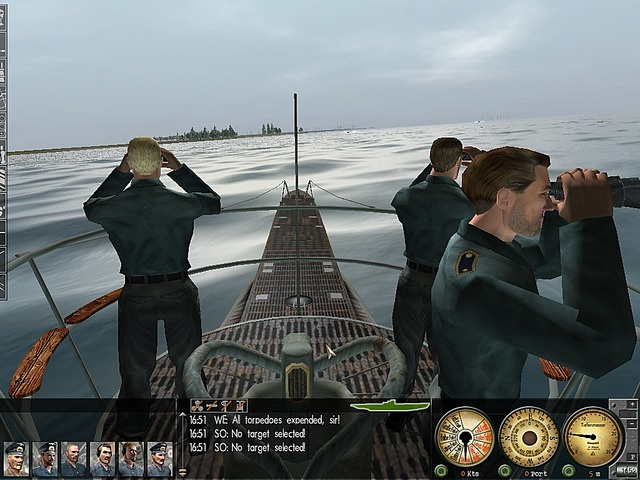 SYSTEM REQUIREMENTS
MINIMUM PC REQUIREMENTS
Widnows 2000/XP
MINIMUM
Pentium III or AMD Athlon 1.4GHz Processor
512MB RAM
64MB nVidia GeForce 3 or ATi Radeon 8500 Class Video Card
DirectX compatible Sound Card
DirectX 9
4X DVD-ROM Drive
2GB Hard Disk Space
RECOMMENDED
Pentium 4 or AMD Athlon 2GHz Processor
128MB nVidia GeForce 3 or ATi Radeon 8500 Class Video Card
MULTIPLAYER SYSTEM REQUIREMENTS
Broadband Internet Connection
Do You Like This Game