Heavy Metal: F.A.K.K.²
is a
third-person shooter
video game
made by
Ritual Entertainment
in
2000
. A sequel to the
Heavy Metal 2000
animated movie, the game stars Julie in her quest to save her home planet of Eden from GITH, an ancient entity seeking to conquer the universe. Using a variety of weapons, Julie must now fight off GITH's forces while at the same time uncovering a secret hidden deep within the planet.
FAKK2
allows players to pair up and use
two weapons
at the same time depending on the situation - for example,
sword
and
shield
for maximum defense, sword and
UZI
for both range and melee capability, or
dual-wield
UZIs for maximum firepower. Players can also block enemy attacks and execute powerful combo moves to deal even deadlier blows to their enemies. The game uses the
Quake III Arena engine
(modified with Ritual's ÜberTools) and combines action with puzzle-solving. The game was ported to
Linux
by
Loki Software
, who had previously ported
Quake III Arena
to Linux.
The game contains various references to Goddess-cults. Much of the imagery surrounding Gith satirises ad campaigns (the Recruiter who spawns Swarmers in the game periodically exhorts his victims in a cheery voice to 'Join us' and claims to promote 'Peace' and 'Love'). The Fleshbinders are
cyborgs
who communicate by radio and have various weapons integral to their bodies. Furthermore, if Julie wounds any Eden citizen she automatically fails in her mission. The game is somewhat more narrative-driven and less strident than some of Heavy Metal's other creations or associated works.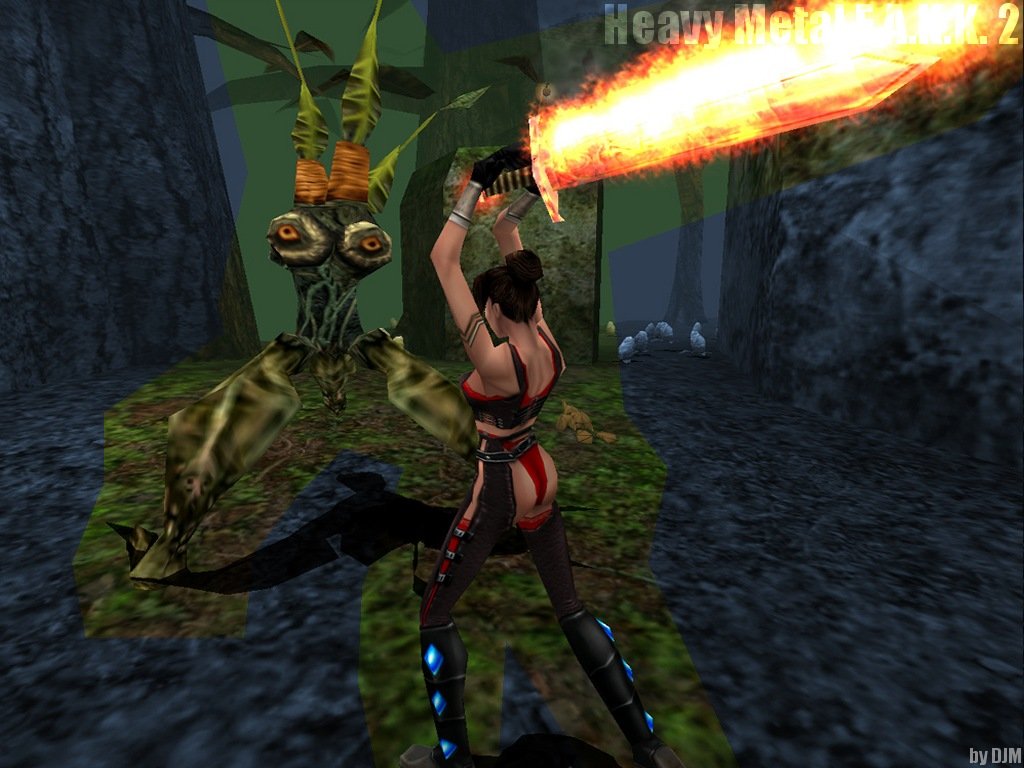 MINIMUM PC REQUIREMENTS
Pentium III 800MHz Processor
32MB DirectX compatible 3D Accelerated Video Card with Hardware T&L\
DirectX comaptible Sound Card
Keyboard
Do You Like This Game