Like
Soldiers: Heroes of World War II
and, to a lesser extent,
Blitzkrieg
,
Codename: Panzers
focuses on managing groups of troops, tanks, armored vehicles, and artillery and destroying the enemy or capturing objectives. The game abstracts concepts such as supply, repair, and air support without doing away with them entirely, and belongs to the
real-time tactics
genre more than the traditional wargame/simulation genre.
Units gain experience throughout the single-player campaigns and can be bought/upgraded between missions and added to the player's personal 'army' that travels with him from scenario to scenario. Completing mission requirements and optional objectives gives the player 'Prestige' points, which can be accumulated to upgrade existing units or used to add new units to the player's core force. Additionally, many missions provide the player with extra units to complement their core army. Also, the player is most often responsible for keeping alive a single 'hero' unit.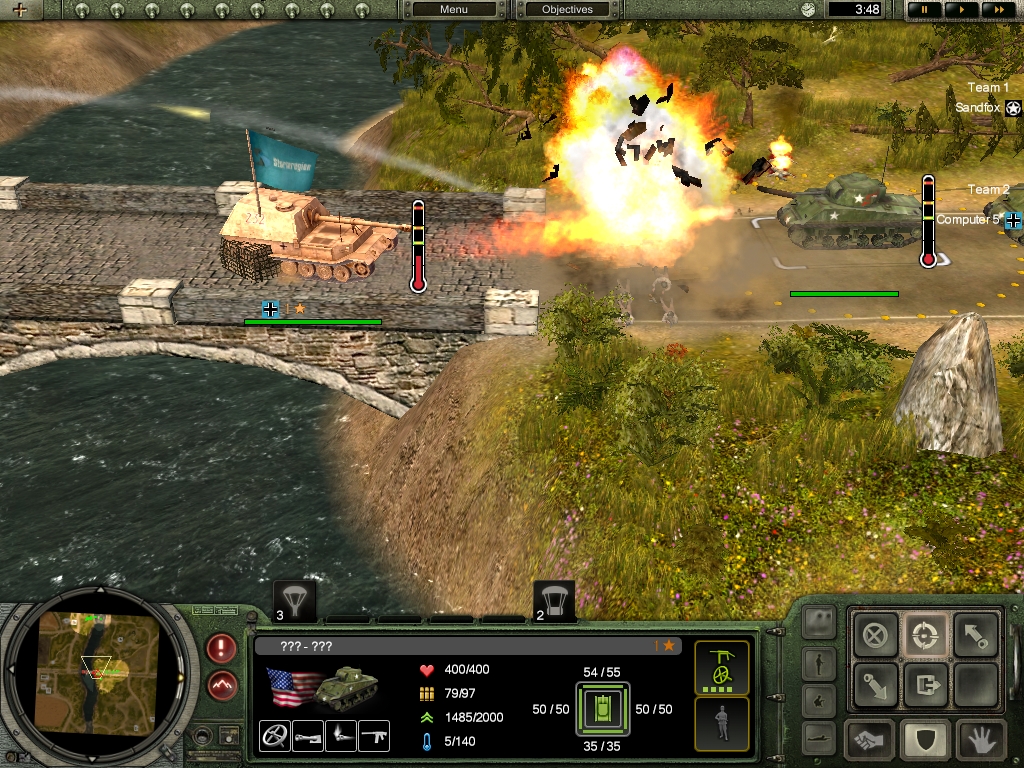 MINIMUM
Windows 98/2000/ME/XP
Pentium III or AMD Athlon 800MHz Processor
256MB RAM
2GB Hard Disk Space
Nvidia TNT2, GeForce 1, 2 or 3, ATI Radeon 7000, 7200, 7500 or 8500, or Matrox G450 Video Card
DirectX Compatible Sound Card
DirectX 9
MAXIMUM
Windows 7/Vista (32 or 64 bit)
Intel i7 Quad Core 2.8Ghz or AMD equivalent
3GB System RAM (High)
30 GB Hard dDisk Space
nVidia GeForce 9800 GTX / ATI Radeon HD4850 Video Card
Direct X 9.0 compatible supporting Dolby Digital Live
DirectX 9.0 - DirectX 11
Do You Like This Game