ARMA 2 is a tactical shooter focused primarily on infantry combat, but significant vehicular and aerial combat elements are present. The player is able to command AI squad members which adds a real-time strategy element to the game. This is further enhanced by the high command system, which allows the player to command multiple squads using the map. ARMA 2 is set primarily in the fictional Eastern European nation of Chernarus (meaning "Black Rus"). The Chernarussian landscape is based heavily on the Czech Republic; the home country of the developer.
ARMA 2, plus all expansions, features eleven distinct armed factions, each with their own vehicles and weapons. Caught in the middle are the Chernarussian and Takistani civilians. The factions included in Arma 2 are: USMC, Armed Forces of the Russian Federation, Chernarussian Defence Forces (CDF), Chernarussian Movement of the Red Star (ChDKZ), National Party (NAPA), and Citizens of Chernarus.
ARMA 2 features around 80 realistically represented weapons with many variants including assault rifles, machine guns, and missile launchers, with realistically simulated ballistics. Rounds travel in parabolic trajectories and show effects of bullet drop dependent on their caliber; Muzzle velocities are modeled, and rounds lose speed and damage the longer the time and distance they travel. Sniper rifles can use stadiametric rangefinding to adjust for long-range shooting. U.S. rifles use mil-dot scopes while Russian rifles use Bullet Drop Compensation (BDC) scopes such as the PSO-1. In addition, bullets can ricochet from surfaces depending on angle of impact. Penetration is also modeled, as bullets that pass through materials suffering from altered speed and direction.
There are around 130 vehicle variants, and any vehicle that exists in-game can be controlled by the player, including civilian cars, tractors and bicycles. Similarly, all aircraft encountered in the game can be flown by the player, with limited fuel and realistic weapon loadouts.
ARMA 2 includes a mission editor which makes it possible to create user-made single player missions or campaigns and multiplayer missions through use of the in-game wizard. More complex missions can be enhanced with scripting commands. The syntax and interface have both been kept largely consistent with the ARMA series, meaning that missions are ported across games.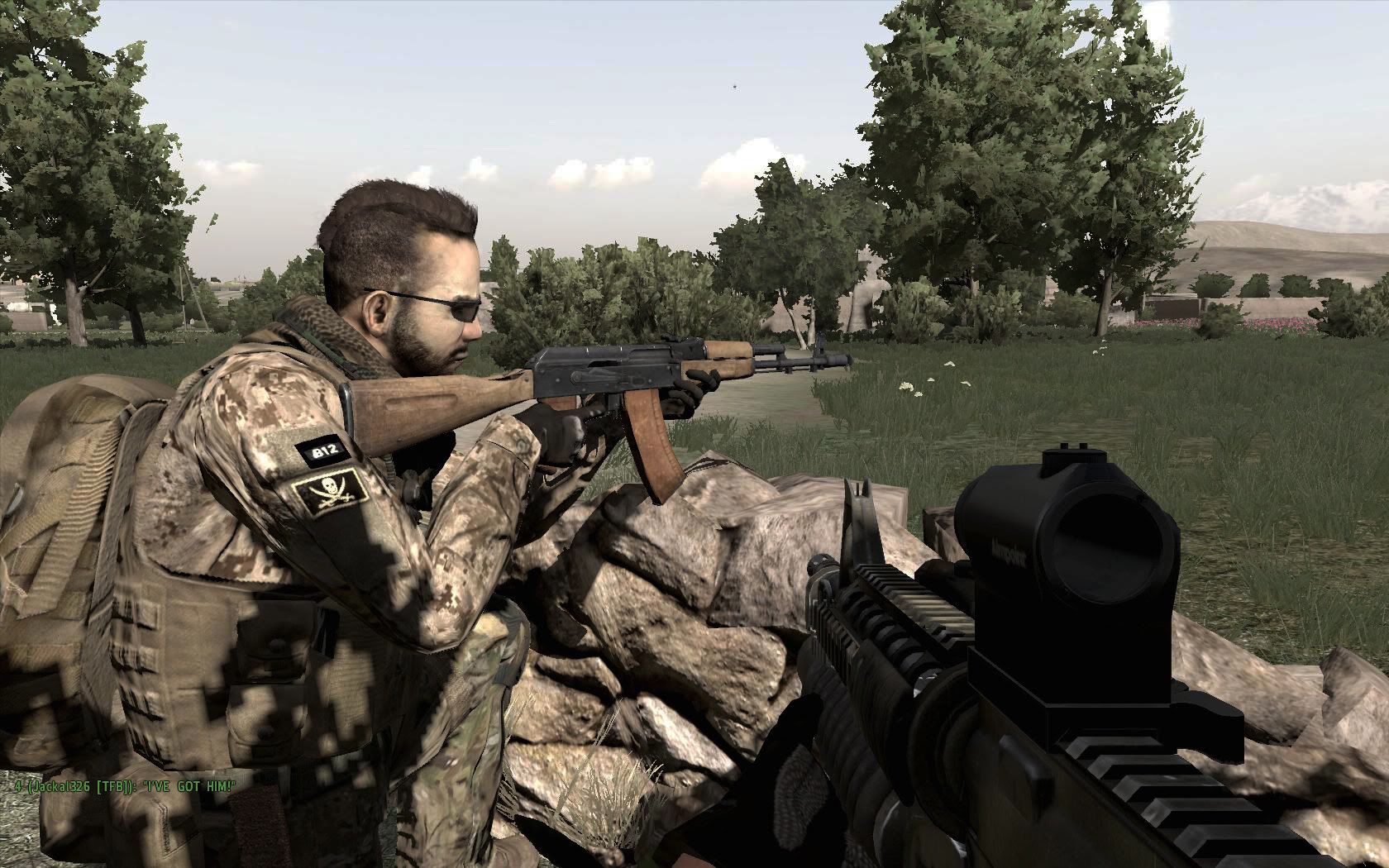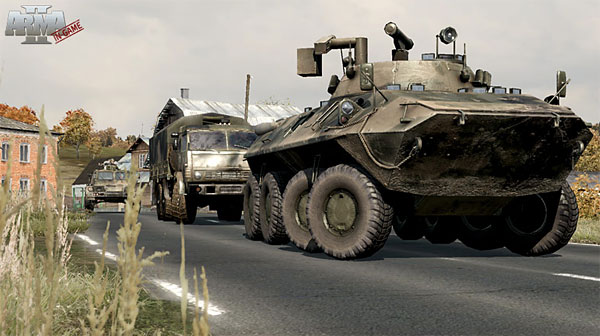 MINIMUM
Windows 98/2000/ME/XP
Pentium III or AMD Athlon 800MHz Processor
256MB RAM
2GB Hard Disk Space
Nvidia TNT2, GeForce 1, 2 or 3, ATI Radeon 7000, 7200, 7500 or 8500, or Matrox G450 Video Card
DirectX Compatible Sound Card
DirectX 9
MAXIMUM
Windows 7/Vista (32 or 64 bit)
Intel i7 Quad Core 2.8Ghz or AMD equivalent
3GB System RAM (High)
30 GB Hard dDisk Space
nVidia GeForce 9800 GTX / ATI Radeon HD4850 Video Card
Direct X 9.0 compatible supporting Dolby Digital Live
DirectX 9.0 - DirectX 11
Do You Like This Game